I am a speaker, author, podcaster and a sustainability professional. My (ad) ventures include cofounding gaathastory, which creates podcasts and content in children's storytelling space. gaathastory was mentioned by Prime Minister Narendra Modi ji in his monthly Mann Ki Baat program in September 2020.
My Bookwriting journey includes creating and hosting MyKitaab, India's first podcast on "How to Publish and Market Your Books". My fiction novel NRI: Now, Returned to India was published in 2014, and the audiobook was completed in October 2022. Three other nonfiction and two nonfiction titles are Work in Progress as on December 2022. For gaathastory, I have edited, translated and adapted over One Hundred Indian fairytales for our Podcasts. You can find my writing on my blog, on LinkedIn and occasionally on Medium.
An alumnus of Indian Institute of Management, Ahmedabad, and the University of Illinois at Urbana Champaign in the USA, I spent a decade and a half in Program Management, energy consulting and construction before jumping to more creative side of things. In the past have been associated with Amazon, Schneider Electric, and Jones Lang LaSalle. You can find my Professional Bio on LinkedIn. My wife and I live in Bengaluru with our dog Buddy.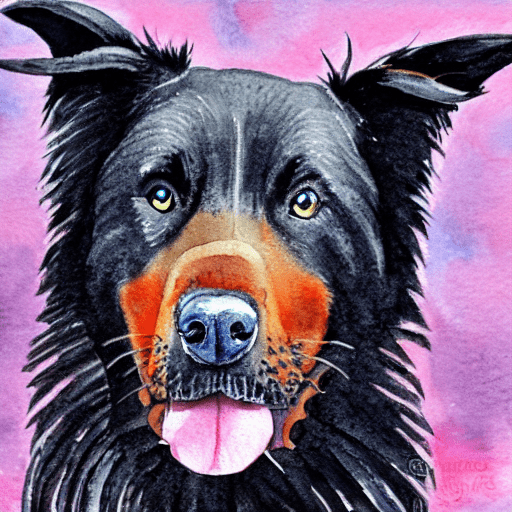 AI generated Avatar of Buddy
#A Personal note
If you have any comments or suggestions about my writing, or this book site, please reach out to me on twitter @meamarvyas or email me at contact+aibook@amarvyas.com (p.s: thanks in advance!). You can also visit my author page on Amazon, where this book will get listed sometime soon.